Weight Watchers snacks

Get Motivated to Slim

With the days getting longer and the summer on the horizon it's time to say goodbye to the big woolly jumpers and hello to the short sleeves and pretty tops of the new season.

If, like many people, you've opted to close the curtains and relax on the sofa instead of going to the gym just one too many times, Weight Watchers can help you to get back on track without feeling that you are missing out, thanks to its range of sweet treats.

Caramel Wafers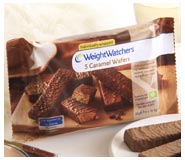 If you enjoy chocolate every now and then, Weight Watchers brings you its delicious Chocolate Coated Caramel Wafers and Belgian Chocolate Biscuits to satisfy that desire for something sweet.

Our Weight Watchers Caramel Wafer has crispy layers of wafer, topped with creamy caramel and coated with real milk chocolate for a delightfully decadent experience. Each Wafer has a ProPoints® value of just 2. Packs of five biscuits are available from supermarkets at a RRP of £1.59.
---
Chocolate Biscuits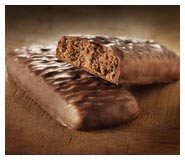 Our individually wrapped crunchy Chocolate Biscuits are smothered in mouth-watering real Belgian milk chocolate, and they have a ProPoints value of just 2 each.

Weight Watchers Chocolate Biscuits have a RRP of £1.59 for a pack of five and are available from Asda, Sainsbury's, Tesco and Waitrose.



---
So what are you waiting for? Try out Weight Watchers delicious range of Cookies and Biscuits today for a selection of great treats that can help kerb those urges when you're looking for a treat that won't pile on the pounds.